Photo Booth Installation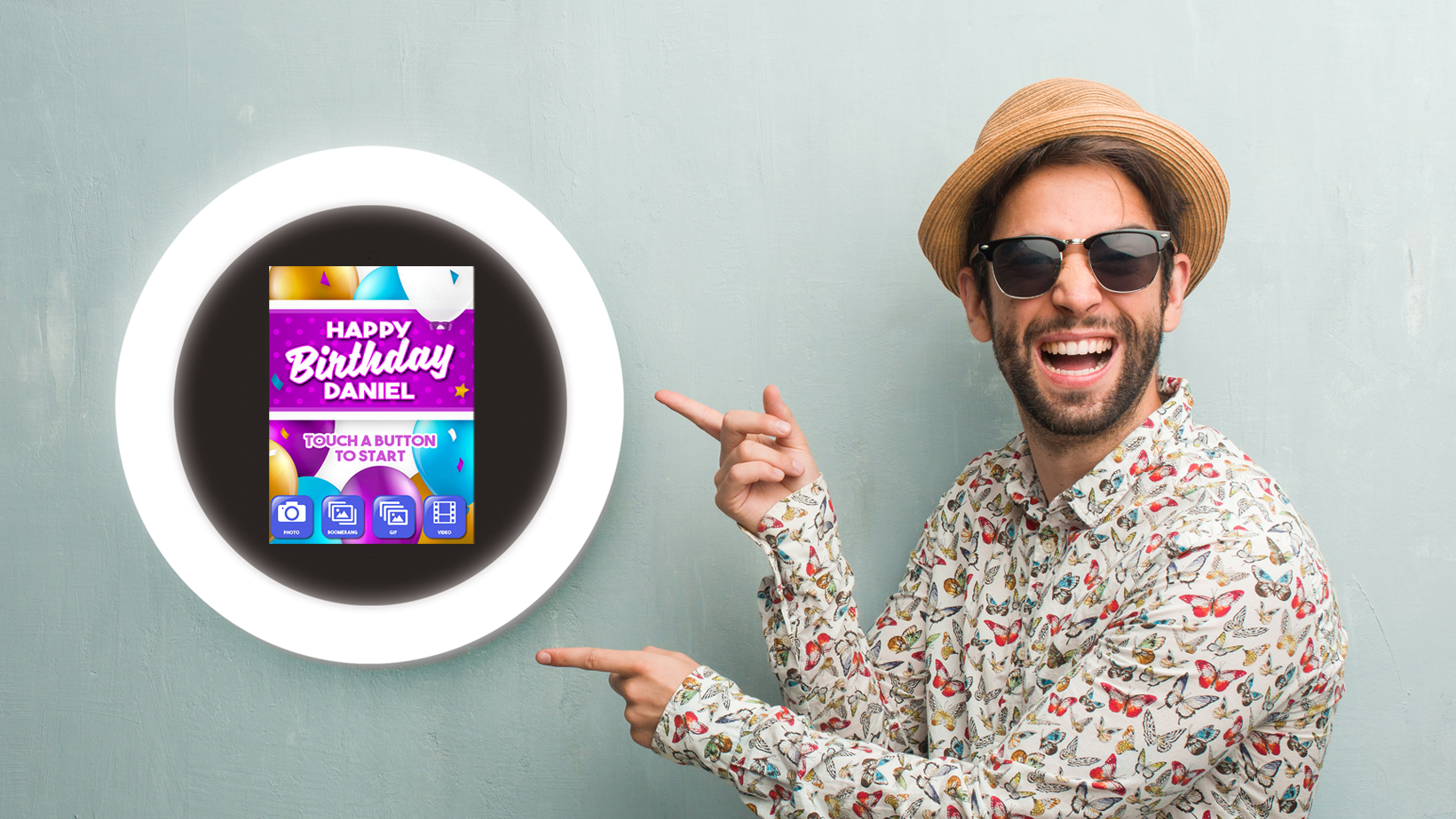 Expand Your Marketing Strategy
Short-term or long-term photo booth installation options are promote an extended event or business. Installations channel energy and entertainment into viral marketing. Step it up a notch and offer your guests a live video session with crazy special effects!
Photos are instantly sent to your guests for sharing on social media. Incorporate a hashtag or message in the photo overlay or customized text message.  The photo booth is the perfect tool to engage your guests, collect marketing information, track their sharing in real-time, and integrate the experience as part of a larger marketing that leverages business analytics. In addition, you can sell advertising space on the digital photos for additional revenue.
Expand your marketing strategy with these installations.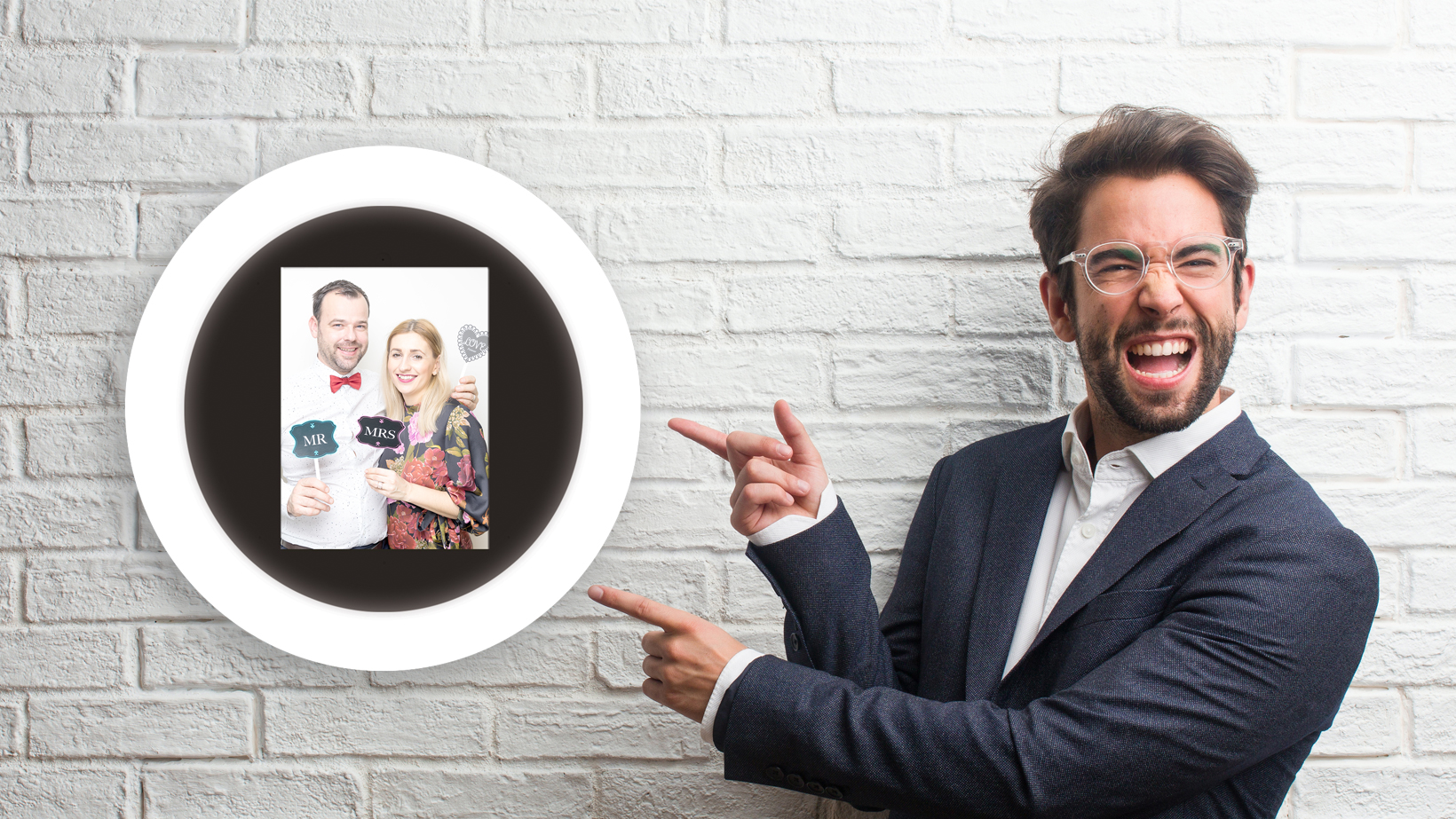 Wall Mount Installation
If you are an event venue, a long-term installation could be part of your value-added package without the hassle. Let us maintain the photo booth for your events and set you apart from your competition.
Wall mount installations are also perfect for long-term in-store activation events, in particular for retail stores for customers to take photos of themselves, bars, fitness centers, and sport venues. A more permanent photo booth option allows for you to execute a long-term marketing strategy on social media.
Standing Installation
The standing open air photo booth can also be customized with a vinyl wrap to ensure your photo booth rental is an integrated part of your space.  We can even customize the welcome screen before each photo and the on-line gallery with your event details or brand.  Almost anything can be branded!
No Hassle
Our event manager will deliver, set-up, and break-down the photo booth installation for you. During the term of your rental, we will continue to provide maintenance on the photo booth and update your design elements as needed. Let us help you drive your business success.
What is Included
* Open air photo booth (standing or wall installation)
* 3-day rental minimum (delivery, set-up and break-down time excluded)
* Photo overlay frame with a custom message or logo (click here for options)
* Unlimited photos and GIFs for social media sharing, text, and email
* Digital props
* Remote technical support
* On-line gallery
Optional
* Prop box
* Backdrop (choose from one of ours here, order a custom backdrop, or choose green screen layouts)
* Background removal green screen
* Special effects video (live video creation) (click here for samples)
* Live TV slideshow of event photos
* Additional days, weeks, or months
* Animated overlay of photos
* Custom wrap of the photo booth exterior
* Welcome screens to match your event
* Add a contest feature to reward customer loyalty and increase social media posts
* Custom digital branding on welcome screen and other elements
* Marketing data capture and analysis
* White label
What is Needed
* Space 7' deep x 8' wide if no backdrop
* Space 7' deep x 10' wide x 9' high if using a backdrop
* Access to an electrical socket within 15' or electrical plug behind a wall mount installatin
* Access to venue at least 30 min prior, ideally up to 2 hours prior to event
* Booking fee is customized to meet the customer's installation requirements
* Wi-Fi