Open Air Party Photo Booth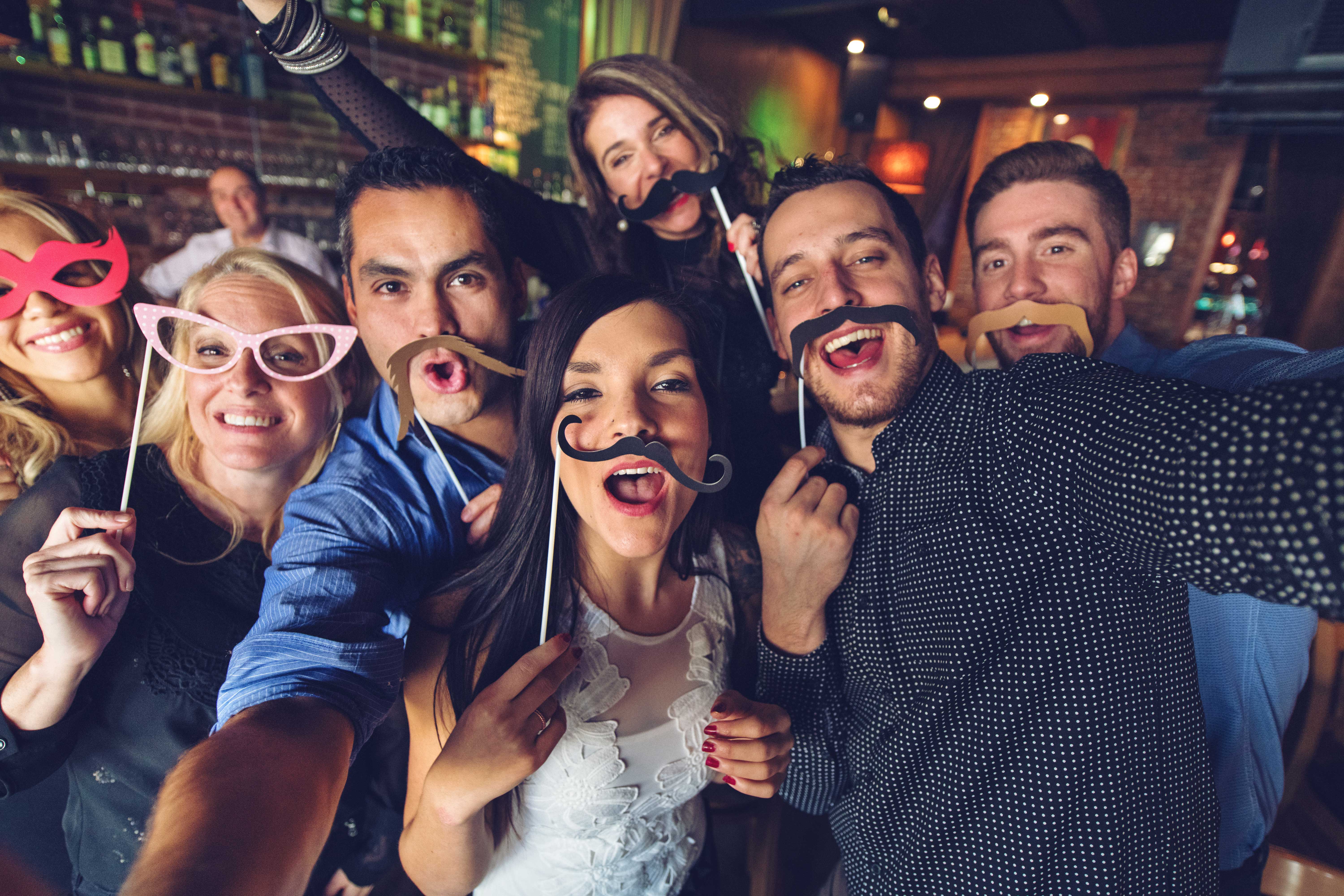 This sleek and sophisticated open air photo party booth rental is the perfect entertainment addition to your event. Amp up the fun by including a prop box or digital props. You can even create custom branded digital props to promote your event. Choose from multiple photo options from your traditional still photos, stop action animation GIFs, boomerang GIFs, or special effect videos! Allow your guests to share their photo sessions on social media or text photos to their friends from this party photo booth.
Our open air photo booth has a unique design that allows guests to easily tilt the booth head to capture your shortest or tallest guests, perfect for events with children.  A custom vinyl wrap can also ensure your party photo booth rental blends into the décor as part of your event theme.  We can even customize the welcome screen before each photo and the on-line gallery with your event details or brand.  Almost anything can be branded!  Can't choose just one background?  Choose the green screen option to incorporate any number of options during your event and let your guests choose. Don't want a green backdrop at your event? We can do a greenscreen without the screen! We use a background removal feature
If you are looking for a wedding, corporate, or private party photo booth in Seattle without the hassle, this is it!
Photo Options
This party photo booth is able to capture fun stop-motion and burst-boomerang GIFs or MP4s for easy posting on social media. Guests can choose a traditional still photo from one to three photos that can be printed on-site as guest keepsakes on a photo strip or postcard. Alternatively, guests can choose to stitch together three individual poses into a three picture stop motion GIF or MP4 that can also be printed on photo strips or 4x6 postcard sizes. For your high energy guests, provide them the option to create captivating burst or boomerang shots to post online as a GIF or MP4 file. Or, step it up a notch and offer your guests a live video session with special effects. Check out a sample of our special effects videos here!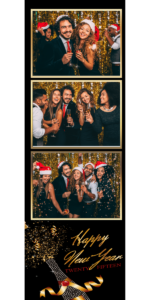 Special Effects - Jump Cut & Pan Zoom
Brand Activation
This open air photo booth is perfectly suited for brand activations for corporate events, trade shows, and festivals and operates smoothly unattended; whether for hours or days!  Photos are instantly sent to your guests for sharing on social media with an incorporated hashtag or marketing messages in the photo overlay or customized email or text message.  The photo booth is the perfect way to engage your guests, collect marketing information, track their sharing in real-time, and integrate the experience as part of a larger marketing that leverages business analytics. For more information on brand campaigns, click here.
No Hassle
Our event manager will deliver, set-up, and break-down the photo booth rental for you so that your event is ready to go without any hassle.  Whether your event is several hours or several days, it is yours to enjoy during that time!
Check Out Fun Party Photo Booth Events!
What is Included
* Open air photo booth
* 3-hour rental (delivery, set-up and break-down time excluded)
* Photo overlay frame with a custom message or logo (click here for options)
* Unlimited photos and GIFs for social media sharing, text, and email
* Digital props
* Remote technical support
* On-line gallery
Optional
* Prop box with event manager
* Unlimited on-site customized 3-photo print strips or postcards and event manager (click here for options)
* Outside set-up with event manager
* Backdrop (choose from one of ours here, order a custom backdrop, or choose green screen layouts)
* Background removal green screen
* Special effects video (live video creation) (click here for samples)
* Live TV slideshow of event photos
* Additional hours or days
* Animated overlay of photos
* Welcome screens to match your event
* Custom wrap of the photo booth exterior
* Custom digital branding on welcome screen and other elements
* Marketing data capture and analysis
* White label
What is Needed
* Space 7' deep x 8' wide if no backdrop
* Space 7' deep x 10' wide x 9' high if using a backdrop
* If you have a prop box, we will need a rectangular table and additional space for the table
* Access to an electrical socket within 15'
* Access to venue at least 30 min prior, ideally up to 2 hours prior to event
* Booking fee is $100 for each photo booth, which is applied to the balance due on the final payment
* Wi-Fi